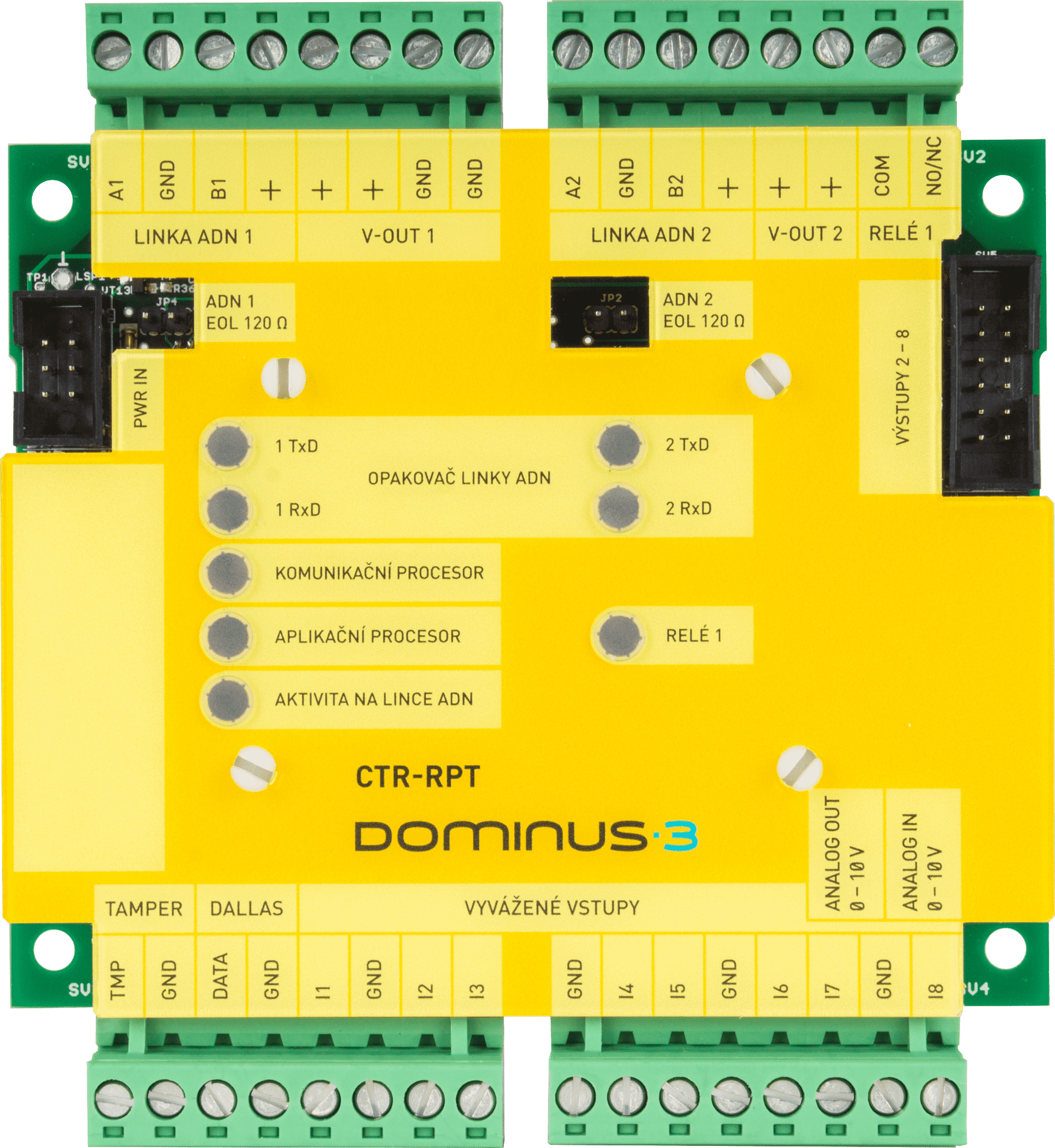 Balanced inputs
Up to 8 detectors can be connected to inputs to detect an alarm, sabotage or malfunction.
Analog inptus and outputs
The use of these components opens the door for controlling a wide range of technologies that support analog inteface.
One-wire interface
This interface enables the connection of MaR elements, thus expanding the versatility of the module.
Expandibility
Output Module can be used to add 8 more outputs to the concentrator. These outputs can be used for controlling of external devices.
Types of Concentrators and Accessories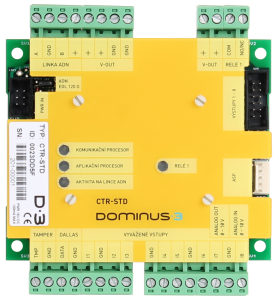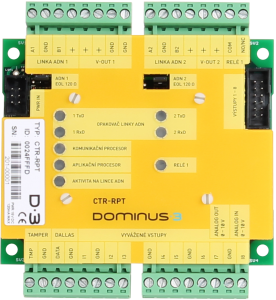 CTR-RPT
Input/Output Module with integrated repeater.
CTR-OUT
Output module equipped with 8x output relays 30V/2A.